Photographs by Bob Kearns
Penn Cove Sunrise--August
Penn Cove is located near Coupeville, Washington on beautiful Whidbey Island, the longest island in the contiguous United States. Coupeville is home to the first National Historical Reserve established in America. Ebey's Landing National Historical Reserve contains some of the most precious land anywhere, and thanks to the dedication of the local populace and governance, is freely available for the public enjoyment. This area should be on the must-see list of every traveler, along with Deception Pass, about twenty (20) miles north of Coupeville on State Highway 20.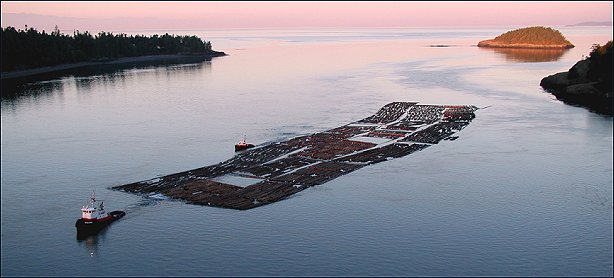 Deception Pass Log Boom--September
What distinguishes one photographer from another?
Bob Kearns sees things in a new light every day, and his professional work reflects that philosophy. Bob's shot selections in any situation are guaranteed to have fresh, strong and positive visual impact for informational or marketing communications purposes. Email Bob today and ask him about his no-risk guarantee.
[ Home ]
---
Copyright © 2001, Robert J. Kearns.
All rights reserved. Revised: February 24, 2007
Questions or comments? Contact the Webmaster.